Générer un certificat SSL/TLS via AD CS pour ESXI
On commence par créer notre modèle (dit "template") de certificat dans AD CS : Creating a Microsoft Certificate Authority Template for SSL certificate creation in vSphere 6.x/7.x (2112009).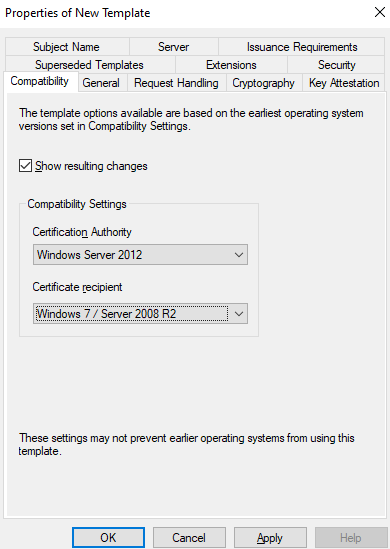 Concernant le paramètre "Supply in the Request" et sa sécurité, je vous conseille une lecture : Supply in the Request Shenanigans, Carl Sörqvist (2020-09).
On génère une demande de signature (certificate request) sur l'ESXI.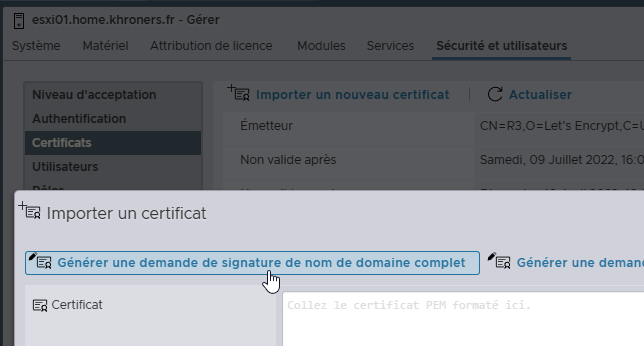 On se rend sur l'interface web de notre PKI (/certsrv) et on demande un certificat avancé, en utilisant le modèle précédemment créé.

On enregistre le certificat codé en base 64.

De retour sur l'ESXI, on colle le contenu du certificat téléchargé.